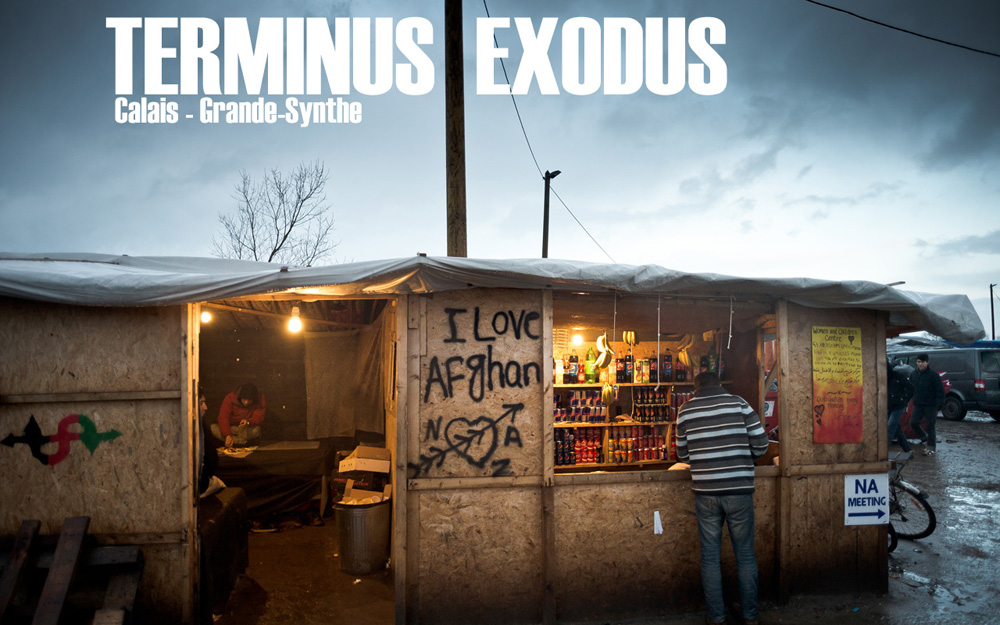 2015-2016

Calais : Campement des migrants de Calais (62), appelle aussi « La Jungle ». Devant les conditions déplorables à cause de l'hiver des intempéries, la mairie de Calais a fait installé en janvier 2016 des logements préfabriqués d'urgences pour une capacité de 1500 places. En 2016, il y a eu de 5000 à 10000 réfugiés dans la « Jungle » de Calais. Zone industrielle des Dunes, Calais (Pas-de-Calais-62), France.
Grande-Synthe : Dans la banlieue de Dunkerque, dans le Nord (59), le camp du Basroch rassemble plus de 2500 migrants dans des conditions encore plus dures. Parmi eux, deux cents enfants, en majorité kurdes, vivent dans la boue, car le terrain est extrêmement marécageux. Grande-Synthe (Nord-59), France.
Camp of migrants in Calais (62), also called « The Jungle ». Faced with the deplorable conditions because of the winter weather, the town of Calais has installed prefabricated emergency housing (built containers) for 1500 seats for 5,000 migrants. France.
In the suburbs of Dunkirk, in the North (59), the camp Basroch brings together more than 2,500 migrants in difficult conditions. Among them, two hundred children in Kurdish majority, live in mud, because the ground is very marshy.
Grande-Synthe (Nord-59), France.
© Nicolas Messyasz / Hans Lucas